Out, Damned Spot: Socio-economic Hygienic Practices of Business Improvement Districts
Keywords:
spatial regulation, socio-economic hygiene, urban inequality
Abstract
In this paper, we propose and develop the concept of "socio-economic hygiene" to denote the ways in which neoliberal Western urban space is spatially regulated and re-oriented towards consumption in a way that reinforces social exclusion. By connecting genocide literature with that of urban sociology, we parallel "socioeconomic hygiene" with "racial hygiene" in order to highlight similar sociological motivations and spatial tactics within both regimes. This includes the enforcement of a binary within which dominant and subordinate identities are constructed; the naturalization of the "Other" either through biology (in the case of racial hygiene) or place (in the case of socio-economic hygiene); and the micro-political enforcement of ideological genocidal/neoliberal tenets "on the ground," translating ideology into practical social cues. We conclude by tracking how sociological strategies of "hygiene" have moved from racial and biological features to features of place and socioeconomic status, and how BIDs, resembling genocidal states in certain ways, use these strategies to continually justify their own existence.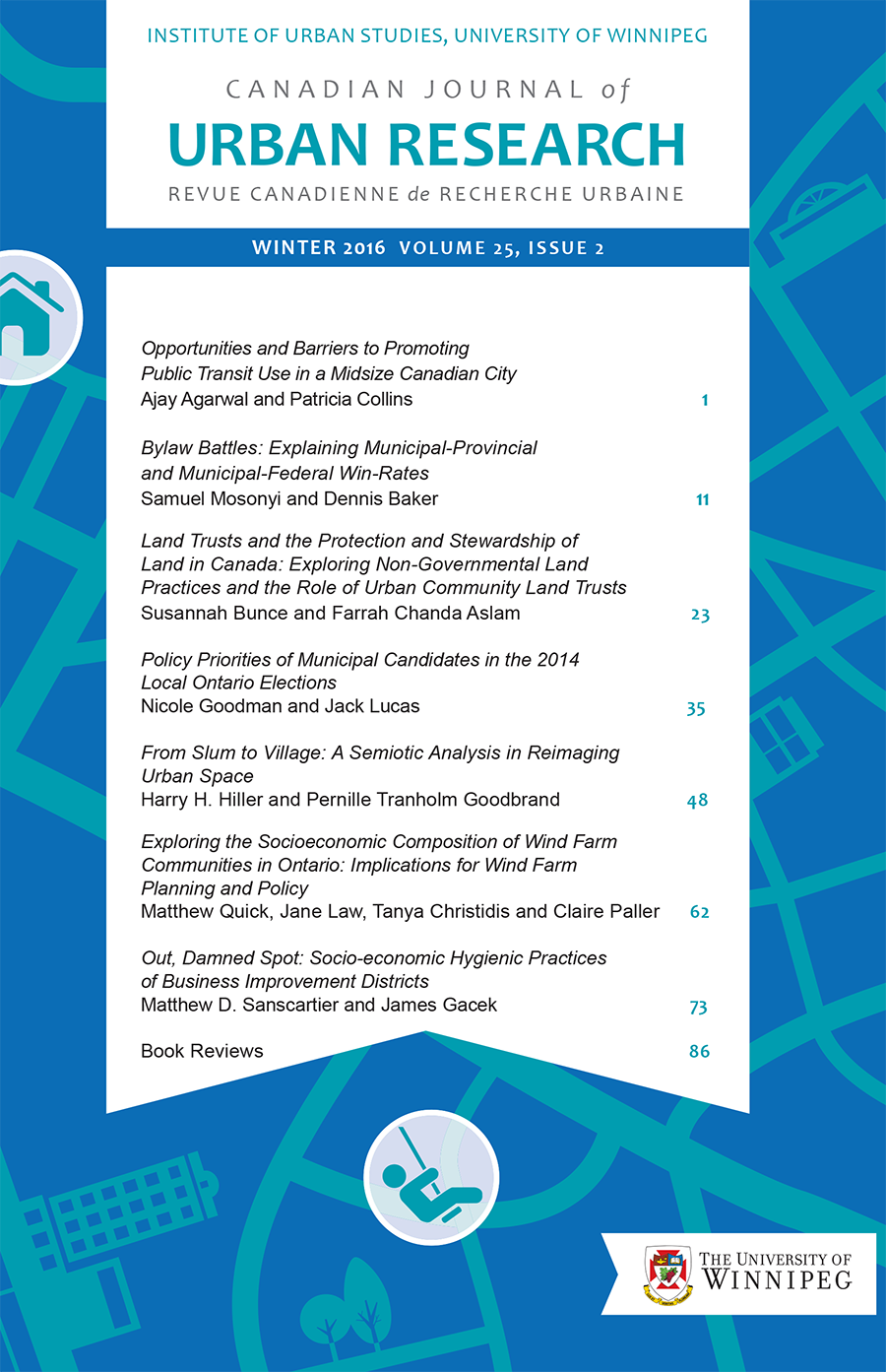 Downloads
License
Copyright: Institute of Urban Studies