A Place to Stand on Your Own Two Feet
The Role of Community Housing in Immigrant Integration in Montréal, Quebec
Raphaël Fischler

McGill University

Lindsay Wiginton

Pembina Institute

Sarah Kraemer

Hill and Knowlton Strategies
Abstract
Research on the housing conditions of immigrant households has tended to focus on their spatial distribution in metropolitan areas, the discrimination they face in the search for housing, and their housing trajectories, in particular their access to homeownership.  Little research has been done on what role, if any, housing plays in their integration in their host society.  This research tests the hypothesis that community housing, in which tenants participate actively in the management of their buildings, gives immigrants social contacts and skills that help in their integration.  The authors conducted interviews and focus groups with renters, homeowners and housing specialists in order to understand better what respondents understand by "integration" and to investigate the possible causal relationship between life in community housing and social integration.  The findings both support and contradict the original hypothesis and are the basis for recommendations for community housing developers. The most important lesson to be drawn from the research is that participation in in-house activities in community housing are not necessarily a positive factor in social integration—it may actually be perceived negatively by some immigrants—and are clearly secondary to questions of housing quality and affordability.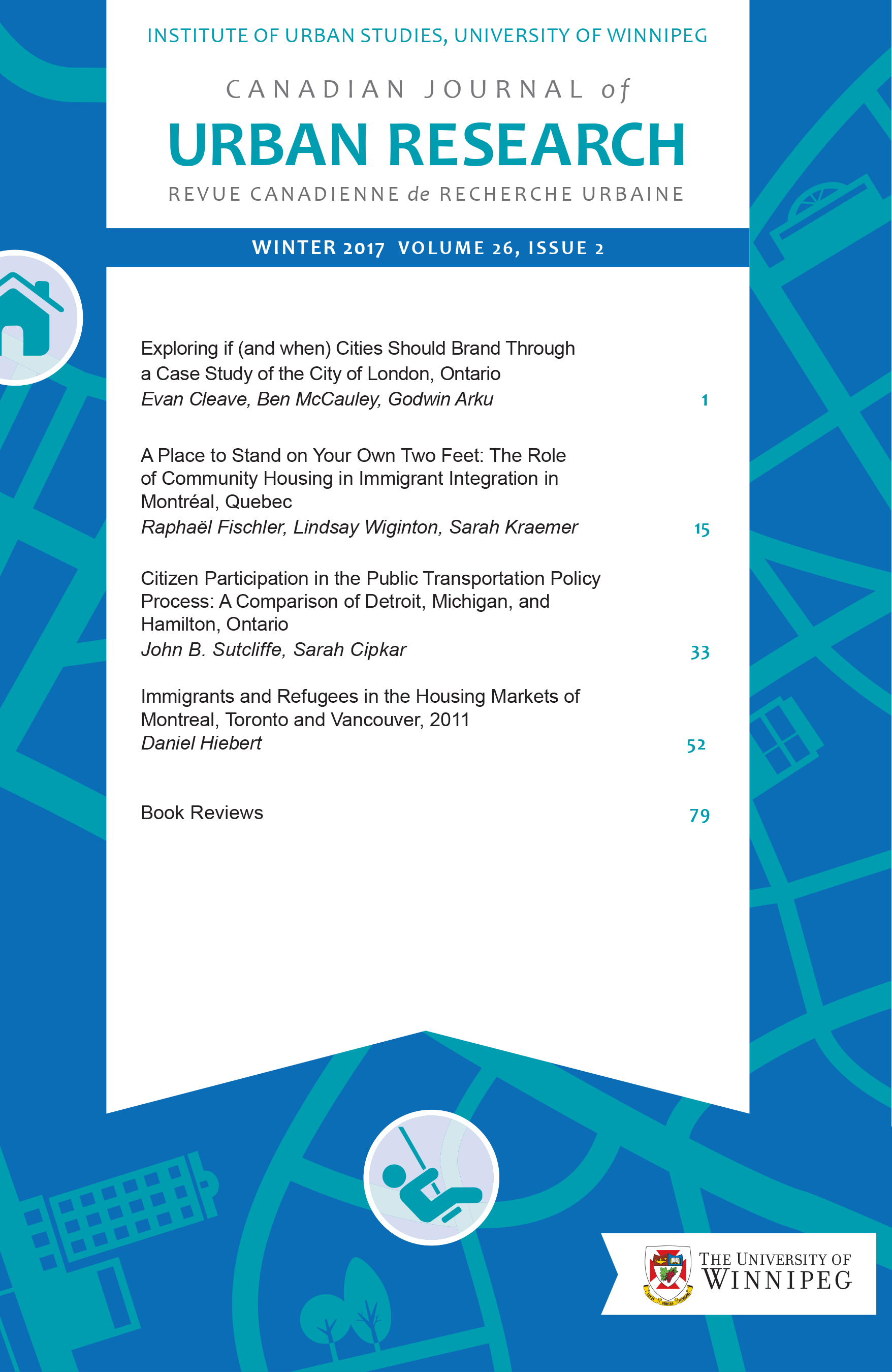 How to Cite
FISCHLER, Raphaël; WIGINTON, Lindsay; KRAEMER, Sarah. A Place to Stand on Your Own Two Feet.
Canadian Journal of Urban Research
, [S.l.], v. 26, n. 2, p. 15 - 32, dec. 2017. ISSN 2371-0292. Available at: <
http://cjur.uwinnipeg.ca/index.php/cjur/article/view/92
>. Date accessed: 25 may 2019.
Copyright: Institute of Urban Studies