Comparing Nineteenth and Twenty-first Century Ecological Imaginaries at Ottawa's Central Experimental Farm
Peter Grant Anderson

Queen's University
Abstract
This article examines the dynamic relationship between national and local imaginaries in Ottawa through two treed landscapes at the Central Experimental Farm: the Dominion Arboretum and the Fletcher Wildlife Garden. Established a century apart and located side by side on the Farm's eastern edge, the Arboretum and the Wildlife Garden off er two visions of science and the place of humans in the world. Where the Arboretum was planted to support national imaginaries of settlement in the west, the Wildlife Garden supports a local geographic imaginary and restoration ethic that privileges native flora.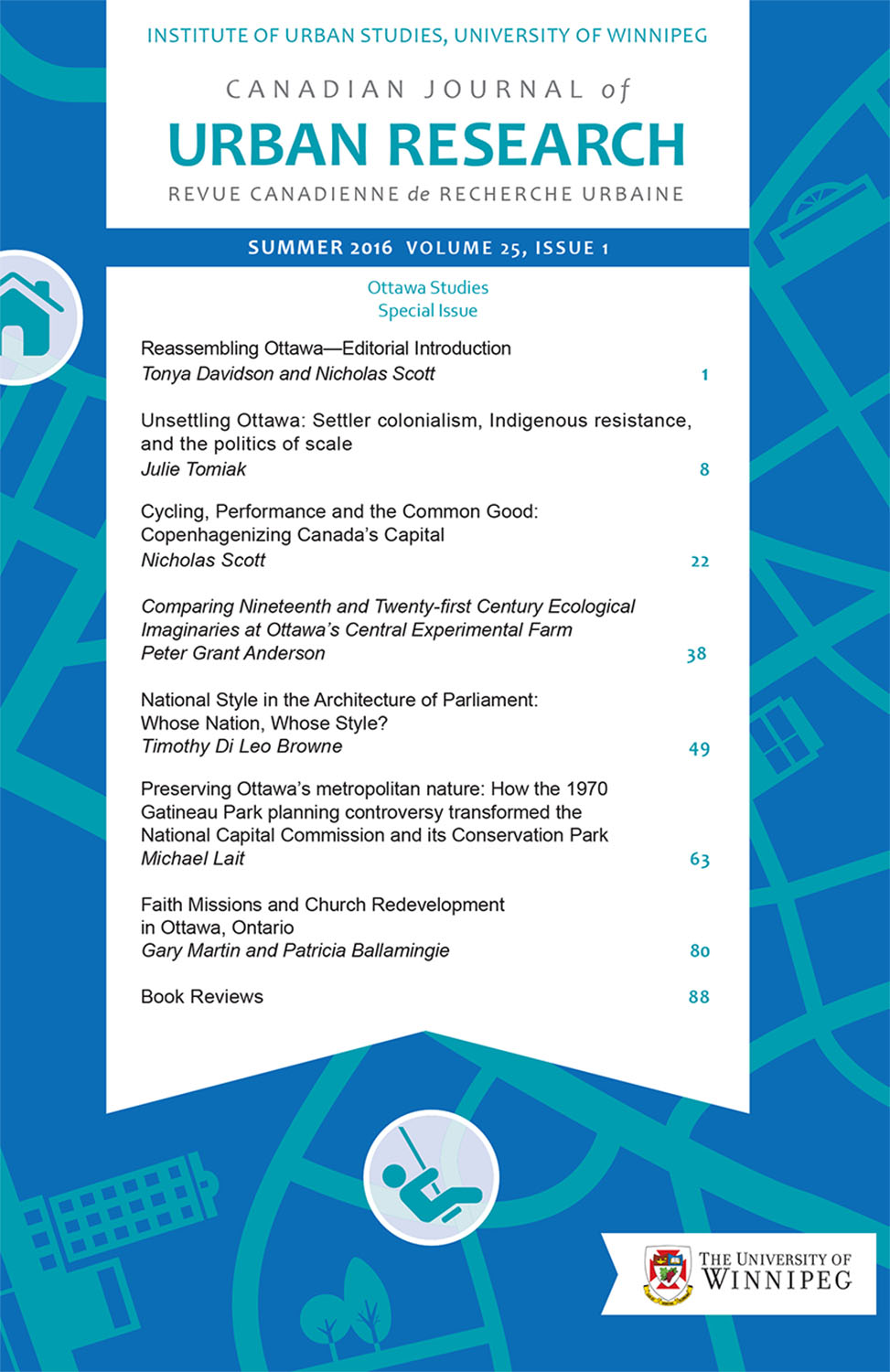 How to Cite
ANDERSON, Peter Grant. Comparing Nineteenth and Twenty-first Century Ecological Imaginaries at Ottawa's Central Experimental Farm.
Canadian Journal of Urban Research
, [S.l.], v. 25, n. 1, sep. 2016. ISSN 2371-0292. Available at: <
http://cjur.uwinnipeg.ca/index.php/cjur/article/view/25
>. Date accessed: 25 june 2018.
Keywords
Cultural landscapes; Central Experimental Farm; Imaginative Control; Restoration
Copyright: Institute of Urban Studies