Environmental Justice, Transit Equity and the Place for Immigrants in Toronto
Amardeep Kaur Amar

York University

Cheryl Teelucksingh

Ryerson University
Abstract
In response to population growth and events, Toronto is currently in the midst of debates about transportation planning. However, the perspectives of immigrants, especially women, who depend heavily on public transit, are often missing from academic and policy debates on transportation planning in Toronto. Due to Toronto's changing demographic landscape, a transit planning strategy that is based on a deeper understanding of how immigrant groups travel across the city can further social equity in transportation. Drawing on qualitative interviews with immigrants on their experiences of public transit in Toronto, the paper proposes an environmental justice framework in order to consider the equity and sustainability issues inherent in Toronto stakeholders' focus on transit expansion. The research fi ndings highlight the limited aff ordability of public transit, the poor servicing and connectivity of transit networks, and the resulting barriers to accessing work opportunities across the region. The paper concludes by highlighting the need for new directions in transit policy and planning that can better address the changing demographics and social and spatial divisions in the city.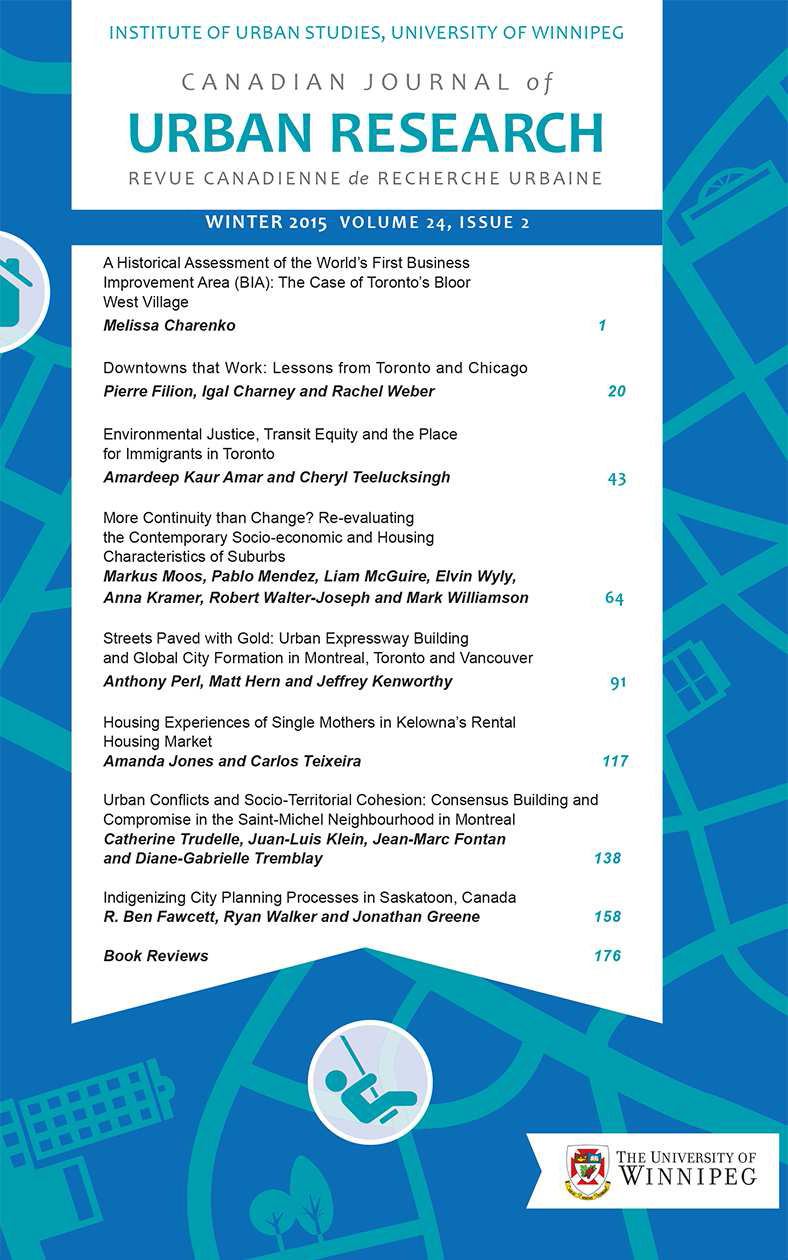 How to Cite
KAUR AMAR, Amardeep; TEELUCKSINGH, Cheryl. Environmental Justice, Transit Equity and the Place for Immigrants in Toronto.
Canadian Journal of Urban Research
, [S.l.], v. 24, n. 2, mar. 2016. ISSN 2371-0292. Available at: <
http://cjur.uwinnipeg.ca/index.php/cjur/article/view/12
>. Date accessed: 25 june 2018.
Copyright: Institute of Urban Studies